PHILADELPHIA -- Perhaps it's perverse curiosity that made us wonder how the academic specialists who study health reform's new insurance models actually handle their OWN health insurance needs. They must know more than the rest of us, right?
So, we put the question to four of the country's top health economists: Stephen Parente, University of Minnesota Professor of Health Finance and Insurance; Mark Pauly, University of Pennsylvania's Wharton School Professor of
Stephen Parente, Professor of Health Finance, Carlson School of Management, and Director of the Medical Industry Leadership Institute, University of Minnesota.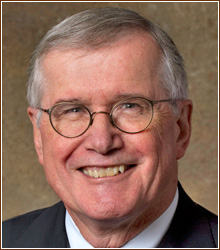 Mark Pauly, Professor of Health Care Management and Business and Public Policy, The Wharton School, University of Pennsylvania.
Len Nichols, Professor of Health Policy and Director of Center for Health Policy Research and Ethics, George Mason University.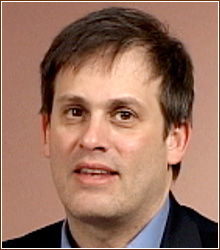 Michael Chernew, Professor of Health Care Policy, Department of Health Care Policy, Harvard Medical School.
Health Care Management; Len Nichols, George Mason University Professor of Health Policy; and Michael Chernew, Harvard Medical School Professor of Health Policy.
Shifting landscape
The types of health coverage they've chosen reflect both personal priorities and the variety of options available in a landscape that continues to shift as employers jockey to hold down medical costs and insurers prepare for the Affordable Care Act's big changes.
Having chosen a high-deductible health plan, Stephen Parente, who directs the Carlson School of Management's Medical Leadership Institute, was paying at least $400 a month for a family member's medication rather than a traditional plan's $25 copayment. When a generic version became available, his drug store wanted to charge $320, so the family took its business to the competing Costco pharmacy, where the same unbranded prescription rang up at $21.
'Consumer-driven plan'
"If we weren't in that design, we wouldn't have cared at all," said Parente, the married father of three young children, whose family has enrolled in high-deductible "consumer-driven" plans with a health savings account for several years. "This worked perfectly and it saved us literally thousands of dollars."
Another prominent health economist, Mark Pauly, a senior fellow at Penn's Leonard Davis Institute of Health Economics, picked the most costly plan the university offers, a more traditional, benefits-rich option.
"It makes sense for me to have the most generous plan," 70-year-old Pauly said, citing his wife's chronic condition. He said his plan gives him more control than Medicare, and is one reason he continues to work. "I'm willing to pay extra for better coverage but it helps that it's tax-excluded income," Pauly said, noting his $2,000 in tax savings from the pretax treatment of income spent on premiums. "For that price, it's a bargain."
Out-of-pocket costs
Employers in recent years have increased employees' out-of-pocket costs, regardless of the plan type, with many now scaling back on high-end plans and offering high-deductible coverage paired with health savings accounts. Plans are likely to evolve further as key features of the Affordable Care Act become effective; in a few years, both Parente's high-deductible option and Pauly's fully loaded plan might look quite different.
"My plan is too good," Pauly said, predicting that an excise tax scheduled for "Cadillac plans" effective 2018 is likely to level the playing field between those with and without access to generous coverage. That tax, he said, may cause upper middle-income people to choose more frugal alternatives.
Given eight percent premium inflation and the coming Cadillac-plan tax, employers who often solicit bids for three-year managed-care contracts, are realizing they need to pare high-end benefits and curb employee and retiree expectations, said Parente. The approach of 2014, when the law's guaranteed, mandated health-coverage features become effective is adding pressure, he added.
High-deductible problems
At the same time, Parente said, there is concern that the high-deductible health plans many employers offer today won't meet the law's low-premium requirements and benefit floors, which could cause some businesses to drop group coverage.
Parente considers high-deductible health plans the "purest form" of health insurance contract. While they may not cover maintenance treatments for chronic conditions, many pay for 100 percent of preventive care and protect patients financially in case of catastrophic illness or injury, he noted. Such plans, which can save employers' health costs, have evolved from being marginal players into serious challengers of health maintenance organizations, or HMOs, he said.
Some 15 percent of employees are in high-deductible plans, Penn's Pauly said, although he doesn't consider the health-coverage landscape to have changed
Related Items
USA.gov Federal Site
Federal Site
U.S. Agency for Healthcare Research and Quality
Consumer Reports Resource
eHealthInsurance National Exchange
Consumer Reports Resource
Kaiser Health News
dramatically in the past decade. While out-of-pocket costs are rising in all types of health plans, they're not increasing as rapidly as the overall costs, he said. "You're paying more but in a way, your third-party payor is paying even more over time."
Len Nichols, director of Mason's Center for Health Policy Research and Ethics, chose the Kaiser Permanente HMO for his family coverage, citing the convenience of the "one-stop shop" at its centers in Washington, D.C., and northern Virginia.
Employers' pick 'parsimonious products'
More broadly, Nichols sees a number of forces shaping the health-coverage landscape. While the growth of healthcare costs has moderated recently, small businesses continue to exert pressure to rein in premiums, which spike as much as 15 percent for some, Nichols said. Businesses are accepting more "parsimonious products" with coinsurance and higher deductibles and copays, he said.
Meanwhile, a major ACA provision already in place -- minimum requirements for the percentage of premium dollars insurers must spend on patient care, or "medical loss ratios" -- has induced a number of health plans to maintain current premiums so they don't have to hand out rebates for missing the mark, according to Nichols.
"They're modulating their premium increases and they're having to eat the differences," he said. "I have no idea how general this is," or if it will show up in moderated premium increase data next year. "Enough different people have told me in enough different places that it's definitely a phenomenon," Nichols said. "It's possible this could actually translate into wage increases."
'Equivocal attitude'
Nichols sees an equivocal attitude toward the 2014 mandate for individual health coverage. A Supreme Court decision or the November elections could lead to repeal, "but to be prudent, all insurers and well over half the states are making plans for how to make 2014 work," he said. While opponents hope to show the law won't work, insurers want to remain competitive, he said.
"Everybody's really nervous about what the 2014 premium's going to be," Nichols said. Insurers are considering limited network products and working with doctors and hospitals on care coordination and utilization controls, he said, noting their newer interest in forming "medical homes" with physician groups. Nichols called the development the beginning of delivery system reform.
"The plans have figured out, and to me this is the point of the law, to align plan interest with the social interest in getting health care costs down," Nichols said. Business, health and education leaders may not like President Obama, he said, but many realize the country must properly address high health costs to preserve high-end U.S. jobs.
'Rhetoric of repeal'
"The perception is that our employee healthcare costs have reached a threshold where it's really not worth it to try to produce high-value-added manufacturing type products here when you can do it in Europe, (and) get the same or better labor force," Nichols said, adding that the "rhetoric of repeal" scares business.
"Smart people who really run the systems know our system is not sustainable. We cannot keep doing what we're doing and afford it." Nichols said. "If you completely repeal and say, `We have the best system in the world, let's not do anything,' that would cause quite a whiplash" among doctors and hospitals.
Harvard's Michael Chernew sees recent trends in health plans less motivated by the reform law and more by efforts to control costs. He cites offerings based on "more sophisticated aspects of cost sharing," such as lower copays for more value-based services, tiered networks that charge patients more to go to high-cost facilities, new reimbursement models that place doctors at some financial risk for high use of services, and wellness programs to get people to take better care of themselves.
"I just think you're going to see more types of these innovative programs," he said.
While health insurers wrestle with new coverage schemes, individuals may use simple criteria in choosing their plans. Chernew uses an HMO with a typical benefit structure, a decision based on location and providers.
"It was really based on our perception of the available providers," Chernew said.
~ ~ ~

Dinah Wisenberg Brin is a journalist and former staff reporter for Dow Jones Newswires, the Associated Press and Congressional Quarterly. dwbrin@comcast.net
blog comments powered by