Photo: Hoag Levins/LDI
In the Wharton School's Sirius radio studio host Jeff Voigt (back to camera) moderates a discussion of primary care with (l to r) Wharton Health Care Management Professor Dan Polsky, Penn Nursing School Associate Professor Julie Sochalski, and Director of Primary Care Initiatives at the Association of American Medical Colleges Scott Shipman. Click for larger image.
The ultimate fix for the often cited "
primary care doctor shortage
" is far more complicated than most people appreciate -- and might not even be a fix directly related to the number of doctors, according to a panel of three experts discussing the subject on a University of Pennsylvania SiriusXM radio show.
Appearing on "The Business of Health Care" program, Julie Sochalski, Scott Shipman and Daniel Polsky plowed into the subject from different directions. Sochalski, PhD, FAAN, RN, is a Penn Associate Professor of Nursing; Shipman, MD, MPH, is Director of Primary Care Initiatives at the Association of American Medical Colleges (AAMC); and Polsky, PhD, MPP, is the Executive Director of Penn's Leonard Davis Institute of Health Economics (LDI).
Show host Jeff Voigt, President of the Wharton Health Care Management Alumni Association (WHCMAA), noted there are insufficient numbers of primary care physicians in practice or training to fully service patient needs across all areas of the U.S. in the coming decades. One side of the current debate argues that medical schools should change to produce more doctors over shorter periods of time. Another suggests that financial incentives should be used to motivate more medical students to go into primary care.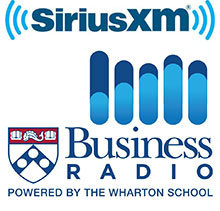 The "Business of Health Care" show is part of the larger "Business Radio Powered by Wharton" pay-radio project that features top Penn experts from a wide range of business and scientific fields. Broadcast on SiriusXM satellite radio channel 111, the show is produced in a studio in Wharton's Huntsman Hall and the audio program is only accessible to Sirius subscribers.
A third would significantly improve payment for primary care physicians. A fourth focuses on greatly expanding the use of nurse practitioners as primary care providers. And a fifth lobbies for the widespread implementation of team medicine practices that essentially re-invent health care delivery and reimbursement.
'Knee-jerk reaction'
"There is a knee jerk reaction to say if we don't have enough, we should just produce more in our medical and nursing schools," said panelist Polsky who is also a Wharton Professor of Health Care Management. "But it's more complicated than that."
"For instance, the idea that if we don't have enough doctors, 'let's train more nurse practitioners' doesn't address the fact that many of those higher trained nurses end up working in specialty practices for the same reasons as doctors. It's just like Willie Sutton said -- they go where the money is. That's why we have to be more innovative. We have to view this as a problem of distribution and realize that 'just more' is not the correct answer."
"The question," Sochalski told the radio audience, "is do we have a shortage of primary care providers or a shortage of primary care? If we have a shortage of primary care in a community, the causes may involve providers or distribution or skill set rather than just the number of doctors. Looking ahead, we have to distribute much better, train much better and play together much better than we are doing today."
Inefficient use of physicians
Shipman, a member of the AAMC Center for Workforce Studies, noted, "We're currently very inefficient with the use of physicians' and other professionals' time. There are lots of ways we could reorganize the work flow of a typical day to get more out of the workforce."
"One of the most vexing problems we face is distribution: how to get providers to serve the populations that most need them," Shipman continued.
"Research has pretty clearly shown that if you train more doctors they tend to want to go to places where doctors are already in high supply," Shipman said. "If you want to provide more care in underserved areas, you need another mechanism. Nurse practitioners and physician's assistants are only the tip of the iceberg in terms of who else could be providing services beyond physicians and do it more efficiently."
Sochalski suggested that the real dynamics of national primary care demand are not well understood as evidenced in the current media and political debate's nearly exclusive focus on the new patient load created by the Affordable Care Act.
The real driver of future demand
"The availability of insurance to the previously uninsured is certainly having an impact," Sochalski said, "but that's really a very small part of the overall picture. The real driver of future demand is coming from the changing demographics of the aging population with a lot of chronic illness. If we're going to manage that, it won't be with primary care as we've always practiced it. We've got some real challenges in getting the provider supply and skills where they need to be and we're not even close to that yet."
"For instance," she continued, "if a lot of the demand is coming from an aging, chronically ill population, you have to ask, 'how strong is our geriatric training?' If we think of it as a shortage of service and not of an individual, we can then get those services more effectively delivered by working together differently, in different constellations and different places in order to deliver that care. That's what has to be flipped on its head."
Flipping those heads or establishing those new "constellations" -- or team-based medical practices -- might ultimately require wholesale disruption across much of a professional community with deeply-embedded pecking orders, traditions and financial arrangements.
Culture change needed
"We need a culture change," said Polsky. "Medicine is still very top down, with the doctor in charge; that's the culture that's been around for a long time. The broad society in the U.S. has changed its view on this but change in hospital and health care system culture occurs much more slowly. So, it's really hard to impose the team-based concept on this entrenched old culture."
Shipman agreed and pointed to schools as one of the issues. "It's widely recognized that team-based care requires a set of skills that has not been in the traditional bailiwick of medical school training," he said.
Another key issue that comes up in all discussions of medical schools and primary care is the pay disparities between primary care physicians and specialists.
"If we're going to really have a robust health care system, it involves primary care and we have to reward that system of primary care," said Polsky. "Right now we have a system that rewards specialty care; the patient may get the best care for his or her problem but it may not be what's good for the entire system. The best way to change that is to try to think about who gets the money."
An often-jarring transition
All three panelists pointed to the uncertainty and concern in schools, medical practices and health care delivery systems during this period of often-jarring transition.
"There is some confusion around how to manage some of these things," said Sochalski. "There's a lot of change going on and the primary care clinicians who are practicing don't have all the tools they need yet to operate in the new environment. The concern is not so much fear but risk. Now they're accountable for things they weren't before, even as they don't have in place all the things they need to manage that risk effectively. There are some really big challenges here."
In his dealings with physicians across the country, Shipman sees management grappling with conflicting goals in offices that are "trying to survive and thrive under what is a part fee-for-service and part value-based or risk-based reimbursement model."
"Trying to provide highest quality care that's also successful under both of those models simultaneously is a challenge," he said.
~ ~ ~

Hoag Levins is a journalist and editor of digital publications at the Leonard Davis Institute of Health Economics.
blog comments powered by